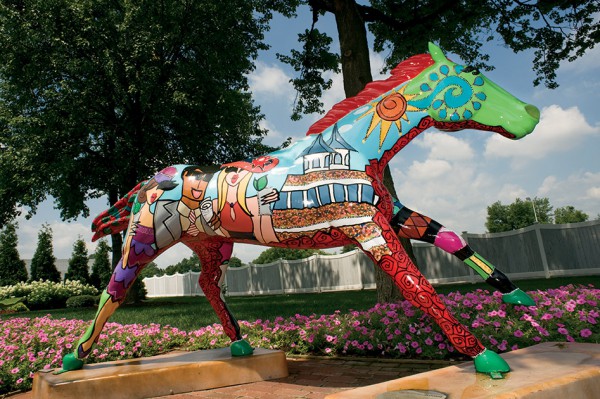 Twiggy's work has been displayed in numerous exhibitions, from Louisville to Los Angeles. While her drop-dead artistry has primarily taken shape on canvas, it has also been applied to mediums as diverse as horse statues and mannequins.
If you want to see a Twiggy in person, you can visit one of the following exhibitions or arrange a private meeting with the artist in her studio. And, as always, simply contact Twiggy to place a custom order.
Twiggy does not currently have any upcoming events, but you can always see what's available by scheduling a private appointment in her home studio or visiting The Hat Girls shop in Norton Commons.
The Hat Girls | Featuring Twiggy Originals paintings
Call for store hours
10708 Meeting Street, Prospect, KY 40059


Save
Save