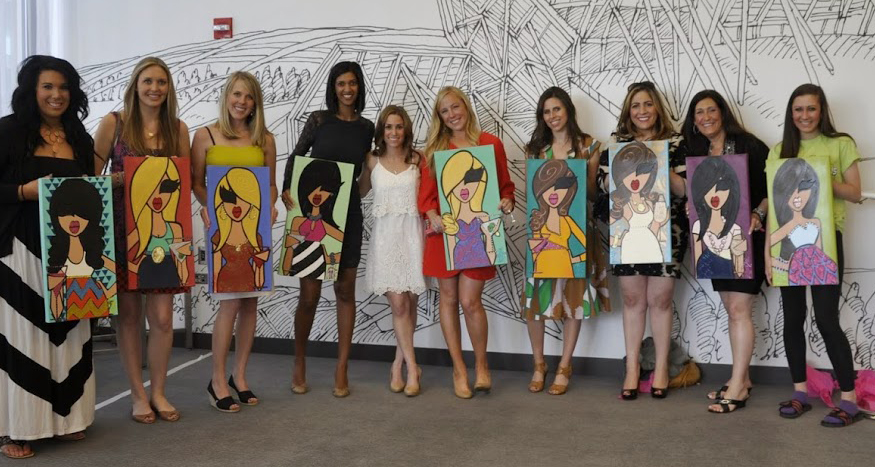 Mandy Al-Aswad's bridesmaids: May 25th, 2014 (Chicago)

Every January, right after the presents have been put away and the Christmas music silenced, I get busy. Really busy. Whether it's the bride who wants to get through the holiday season before she really starts planning, or the girl who just got engaged under the mistletoe, I am inundated with requests for bridesmaid paintings. And it doesn't stop until the fall. Twiggy Bridal is truly one of my most favorite segments of the Twiggy Originals brand, allowing me to transform hundreds of fabulous women into Twiggy girls. Let's be honest – after buying a dress they'll never wear again, throwing you a sweet shower and killer bachelorette party, then possibly dealing with your flirty uncle at the wedding, don't you think your girls deserve something as special as their friendship to you?
In addition, I transform brides and grooms across the country into Twiggy's to remember their special day. It's a unique way to capture one of the most important moments of your life and I am proud to be part of it.
Check out some of the Twiggy Bridal paintings from this season. If you're a bride, call me! If you're a bridesmaid, forward this post as a "hint-hint" to your favorite friend in white. I'd be honored to work with you on your wedding day!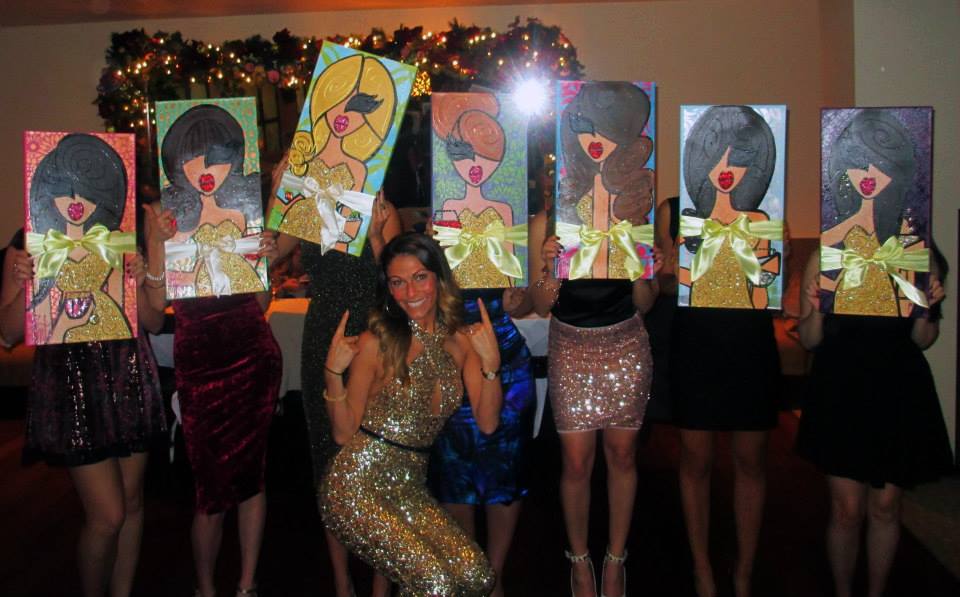 Olivia Giudice in gold glitter (my fave!) and her gorgeous bridal party (NJ)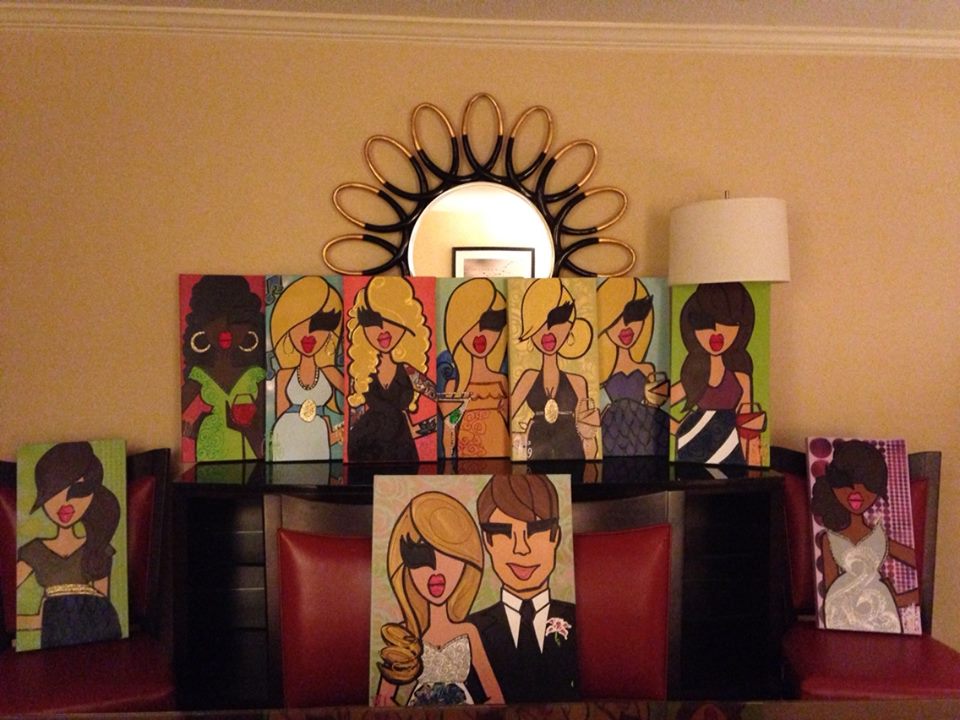 Alexis Cristy preparing the gifts for her bridal party…and fiancée (VA)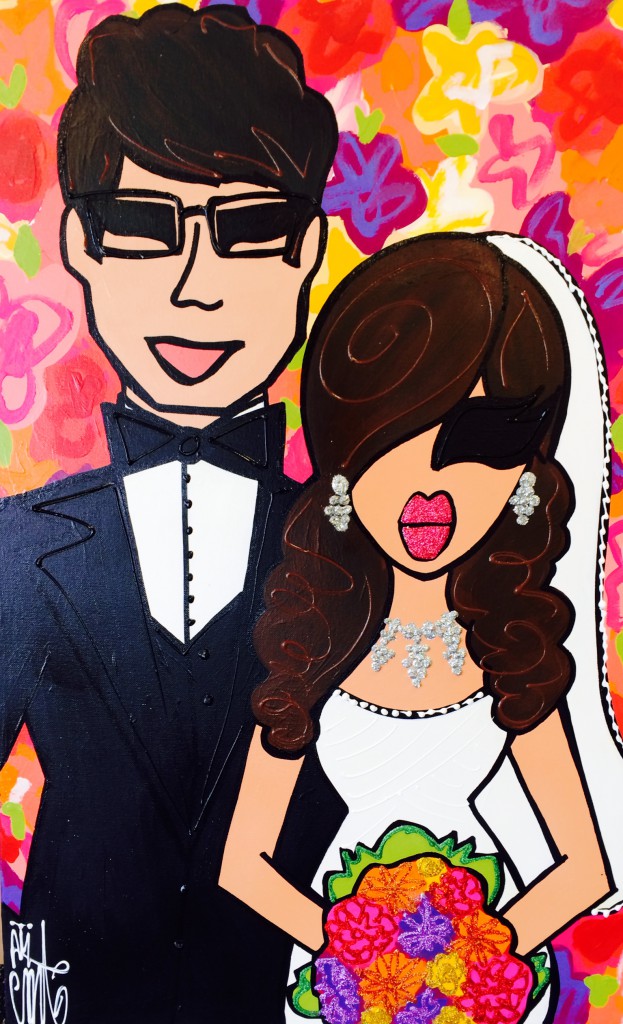 Molly and Isaiah's Wedding May 31st (NY)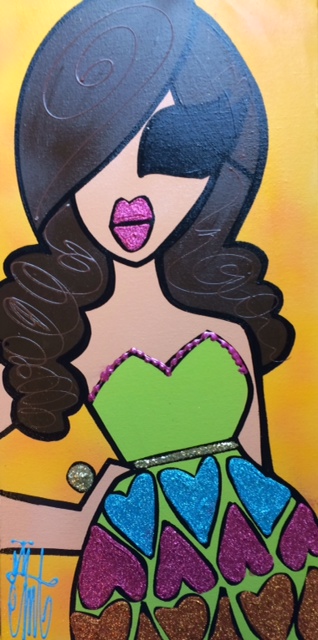 Perfect for a younger bridesmaid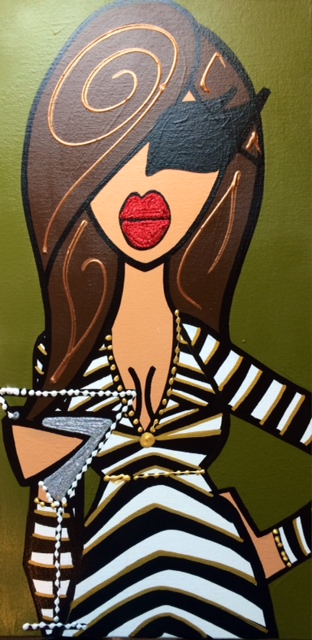 Sophisticated and classy…a perfect Twiggy girl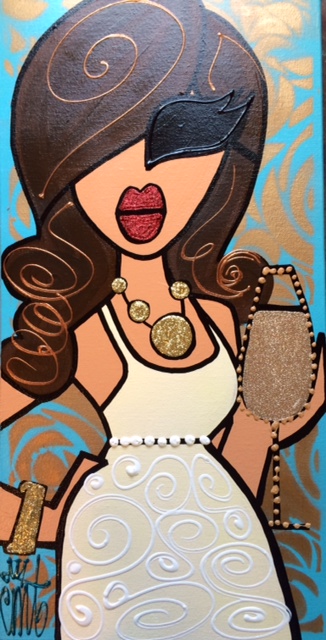 Gold and white…Twiggy's favorite colors of the season!