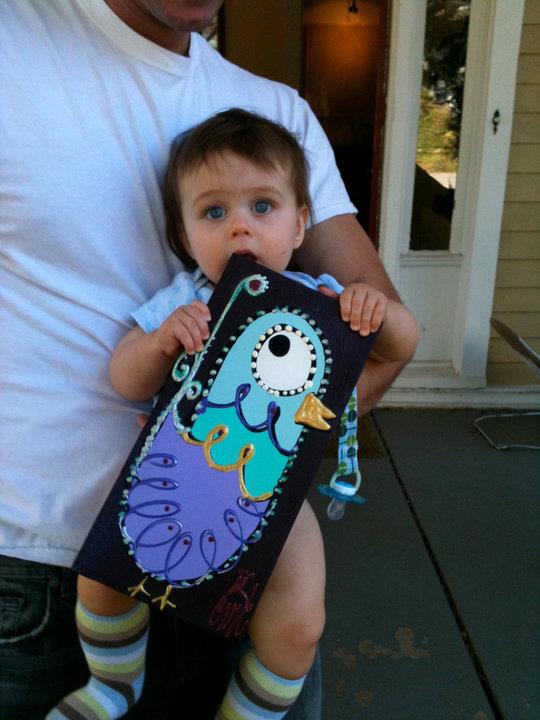 Who cares what Angelina and Brad are wearing….Ellie, Evie, Bowie and more little tots across the country are really the ones in the style spotlight. Why? Their nursery walls are covered with the hottest trend in town – Twiggy Baby paintings.
When you're buying the much-needed burp cloth for your next shower gift, pair it with something for the babe. They will treasure it forever and you will earn you a lifelong spot as their favorite Auntie or Uncle.
From elephants and dinosaurs to giraffes, monkeys, birds and owls and even a hedgehog, email Twiggy to order a custom Twiggy Baby painting today!