It's no surprise that "Twiggy Originals" often gets confused with "Twiggy", the iconic 1970's model. Twiggy Originals® has no relation to Twiggy the model. In fact, "Twiggy" is derived from my last name, Terwilleger, and my paintings of women, a.k.a femme fatales, celebrate curves – all types of curves. You may be skinny with little hips or a voluptuous woman with many curves like myself. We need to remember to celebrate the way we were made because there is no other person in the world like us.
Which brings me to this week's ultimate Twiggy girl, Ashley Graham. If you've been living under a rock, Ashley Graham is one of the three models to grace the cover of the most recent Sports Illustrated swimsuit issue. She is the first plus-size model to appear on the cover. Ever. Ever. Ever. Congratulations Ashley!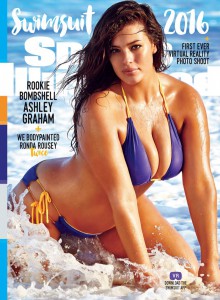 I had the pleasure of meeting Ashley in Miami this summer. Truth be told, I did not know it was her at first. Booser and I had booked a spontaneous trip to Miami in July. We were hanging out at the Standard on our last day – me sunning by the pool and my hubs exploring the hotel grounds – and, as always, I struck up a conversation with the woman next to me. She kind of broke the ice by informing me that Solange Knowles (Beyonce's sis) was sitting a few chairs from us (eek!). We started talking about fashion and lingerie and the struggle of finding the perfect swimsuit – typical girl stuff. She told me she was a model and had just started a lingerie line and I should check it out. I said "We should follow each other on Instagram!" and she agreed so I went to @theashleygraham and gasped. She had half a million followers. Who was this celebrity with whom I was sitting?
Perhaps I was the one living under the rock, because after meeting her, I saw her EVERYWHERE – on CBS morning, walking the catwalk in New York's Fashion Week and showing up in every magazine I bought. I felt like I really met a star that day, then to see her on the cover of SI's Swimsuit Issue was even more awesome.
What makes Ashley a badass is that she is the voice for women, reminding us to LOVE what we see when we look in the mirror. Everone has something about them they may not like, but when you look in the mirror in the morning – wrinkles, cellulite, hair a mess and all – remember, there is only one YOU and YOU are awesome. And, as my girl T-Swift says "Haters gonna hate…shake it off, shake it off…".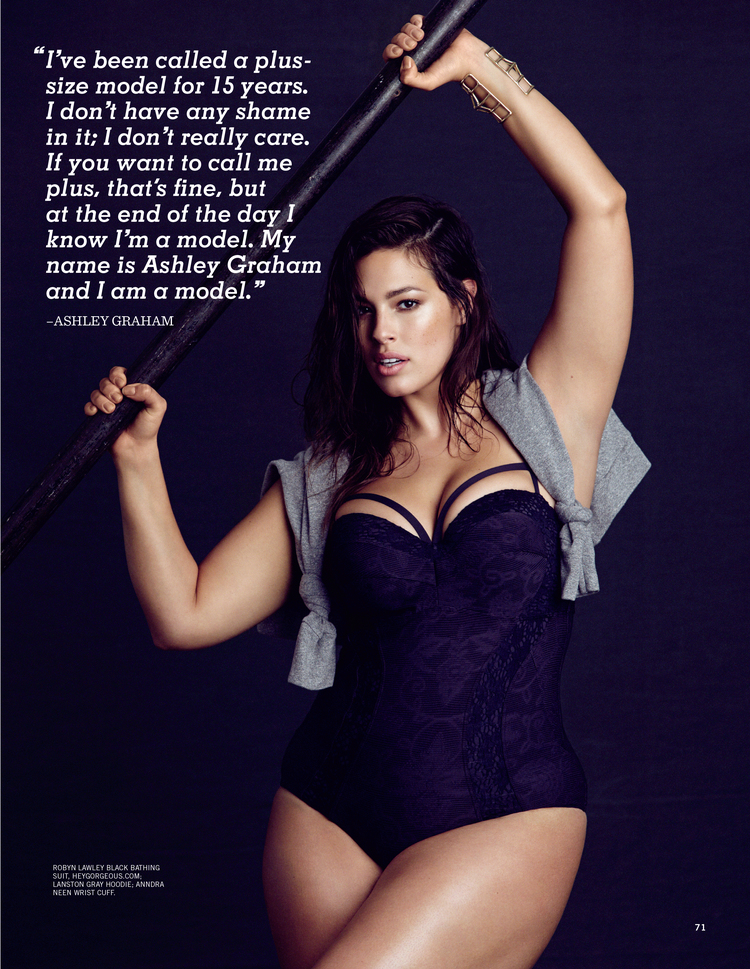 Now, do yourself a favor and follow Ashley Graham on EVERYTHING. Oh, and she's now up to 1.5m followers on Instagram.
Instagram: @theashleygraham
Twitter: @theashleygraham
Facebook: https://www.facebook.com/theashleygraham/
Website: www.ashleygraham.com