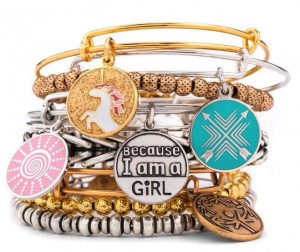 Your friends love them, celebrities love them, Twiggy loves them. And guess what? They love Twiggy! ALEX AND ANI® is leading the arm candy sector with their gorgeous designs – truly fit for anyone.
ALEX AND ANI strives to create meaningful, eco-conscious jewelry and accessories to positively empower and connect humanity. They share a passion for the well-being of our planet, our communities, and our individual paths. Even better, ALEX AND ANI products are proudly designed and crafted in America and made with love.
Word-of-mouth networking is the main reason Twiggy Originals has been successful through the years and it remains the strongest way to bring in new business. This story is no exception: One of my favorite clients, Nikki Grizzle of Blessings in a Backpack, commissioned a custom Twiggy Original for her partners at ALEX AND ANI. The girls fell in love and commissioned custom paintings for a handful of their partners. Check them out:
Farm Aid | Cowboy Boot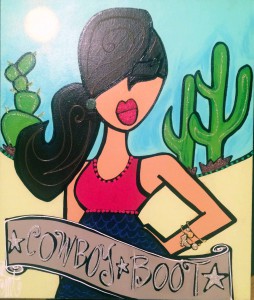 A Wish Come True Inc. | Lamp of Light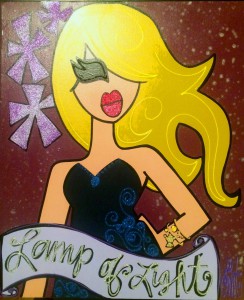 Unified Theatre | Let Creativity Rule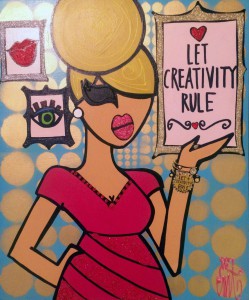 Hanley Center Foundation | Butterfly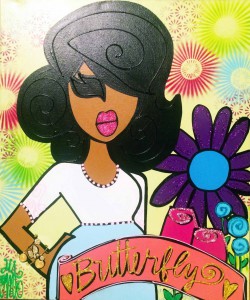 Donate Life America | Life Preserver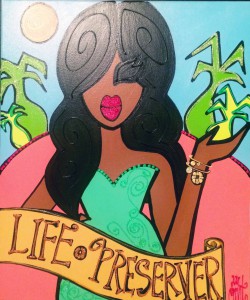 Pancreatic Cancer Action Network | Today is an Opportunity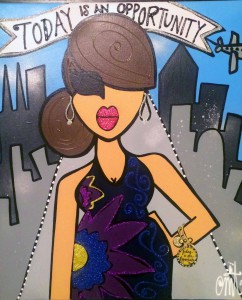 ALEX AND ANI believes in the power of gratitude and giving. Through the CHARITY BY DESIGN® collection and other outreach initiatives, they channel their resources into the efforts of organizations that work to improve others' quality of life.
Not only do they have a whole give-back component to their brand called CHARITY BY DESIGN, but they are celebrating their 5th anniversary of philanthropy this month with more than $30 Million given back to non-profits across the globe!  These are a few of the partnership relationships that have helped them do so. To check out more designs which give back to a great cause, click here.

The Twiggy Originals brand strives to empower + inspire women to be the best versions of themselves. By being the best you can be, you have the ability to improve your life and perhaps the life of someone else. When you think about it that way, the ALEX AND ANI + Twiggy Originals collaboration was a perfect match.
Working with them was magical and I am grateful for the opportunity!
xo, Twiggy