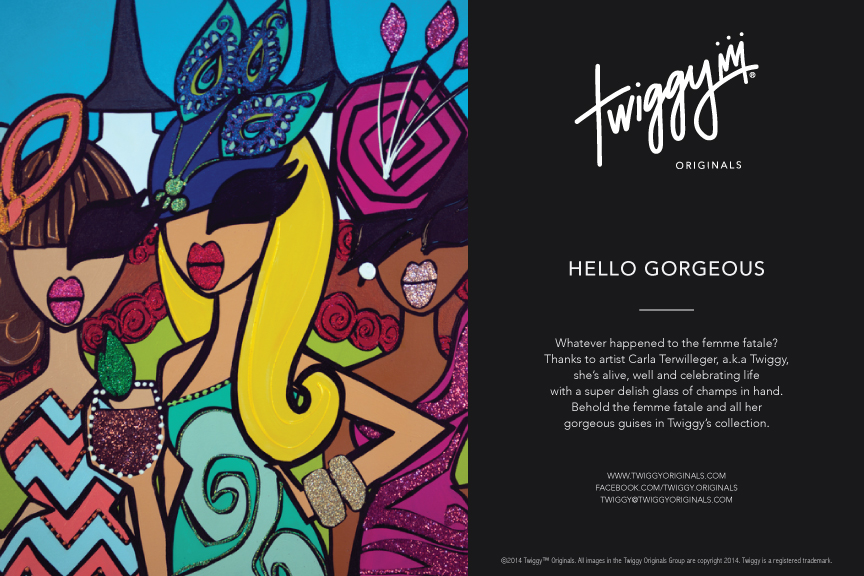 Sometimes the things on your to-do list don't get touched until there is a need. An IMMEDIATE need. In my case, prepping for my trip to New York City/SURTEX lit the fire under my tush to create the postcards I've had on my to-do list for what seems like forever.
Of course, picking only one or two images to market Twiggy is like picking your favorite child.* Thank goodness I have a super fabulous designer who makes these choices for me. Even so, I couldn't decide on just one design so I printed two different versions. I think he did a great job of capturing the essence of Twiggy, don't you? Let me know what you think!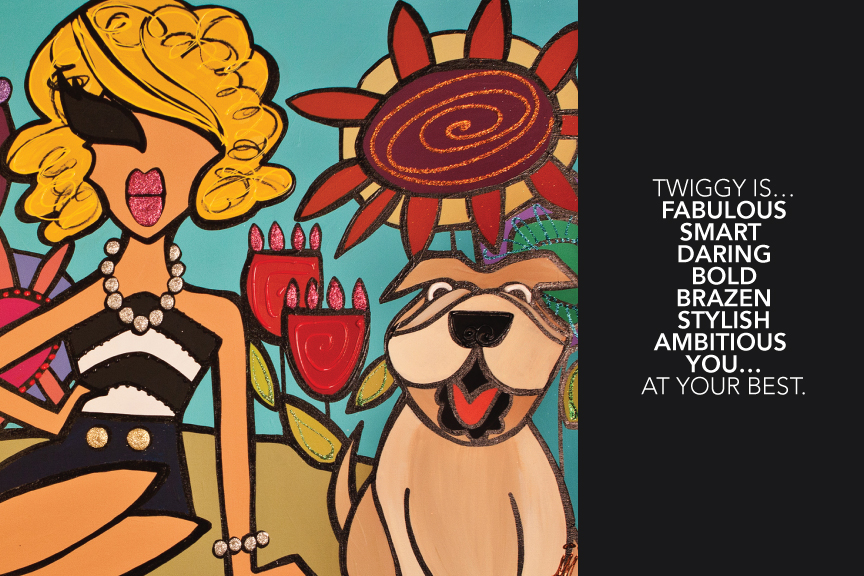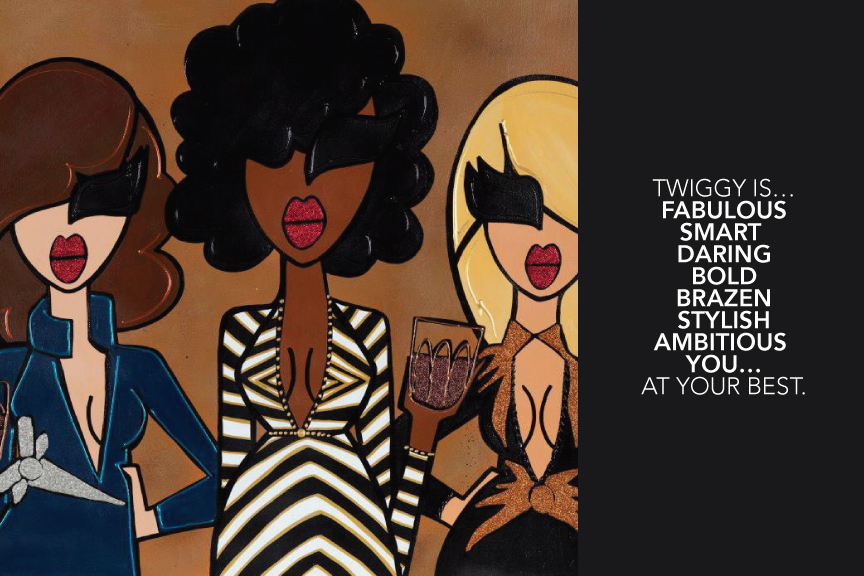 *Note: I am fairly certain I am my parents' favorite child.