In today's world, a wedding is not only the joining of two people in matrimony and love, it's a production! Having been a bride, I get it. You scour the interwebs to find the most unique way to stand out and have your guests proclaiming, "Wow, I've never seen that before!"
Oftentimes, finding something that is ultra-unique is ultra-tough. Let me help!
You already know that Twiggy Bridal offers the most unique, custom bridesmaid gifts and an amazing alternative to the traditional Guest Book, but have you ever considered ordering a custom portrait of the Bride + Groom (or Bride + Bride/Groom + Groom) decked out in their wedding attire to showcase at the reception?
Check out these awesome Wedding Portraits and contact Twiggy to order yours today!
California Wedding 2017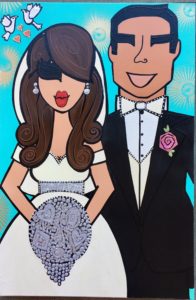 Don't forget to add your pup!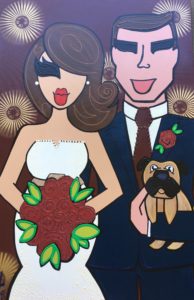 Even if you got married ten years ago, a Twiggy Original makes
a great anniversary gift! (2008 Wedding)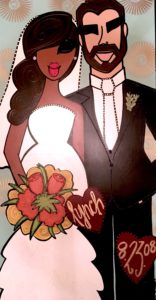 California Wedding 2015
Most handsome grooms ever!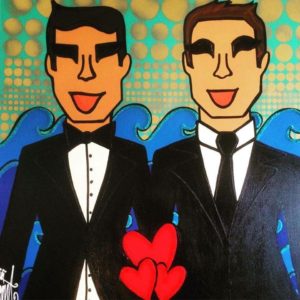 This couple used their portrait at the gift table.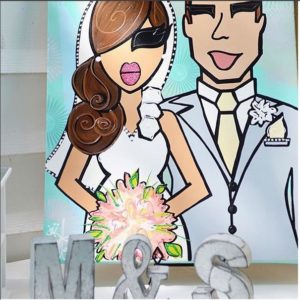 You don't always need to be in your wedding attire. You can celebrate your love by memorializing one of your favorite times, like these couples at the Kentucky Derby.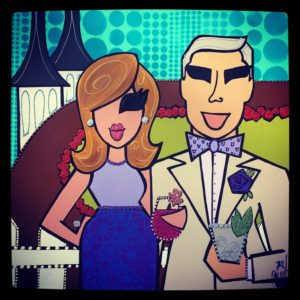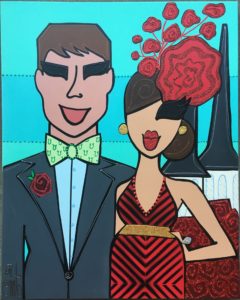 And just for fun, here's a painting I created for my parents on their 39th anniversary!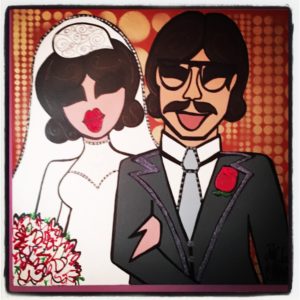 Custom Twiggy Paintings can be ordered many different sizes.
CONTACT TWIGGY TO ORDER YOURS TODAY!
xo, twiggy
[email protected]
502.627.0292
Save